Driving School Rostrevor uses ANCAP Safety Rated Cars
When you embark on your journey through the CBT&A log book you  want to make sure the vehicle you drive is as safe as possible. You may have your eye on buying a car with the highest cool factor but it might also be a car with low safety ratings meaning the car did not stand up well in real driving situations or crash tests. To ensure that you stay safe and can enjoy your new driving privileges it makes sense to check out all the resources you can before buying a car.
One of the best sources of information on car safety if you will be purchasing a new car is the Australasian New Car Assessment Program (ANCAP). ANCAP can help you determine the safest car for you to drive based on data from crash tests and includes information on how each car would perform in terms of protecting the driver and other passengers.
The controlled laboratory crash testing includes testing the results of both front and side collisions. Car safety is indicated by a ranking system of stars from one to five. Additional information on pedestrian safety is also provided by stars going from one to four. The way the system works for general car safety and pedestrian safety, the higher the number the safer the car.
The statistics from ANCAP tell us that if you drive a car that has an ANCAP rating of one star and have a serious accident you are twice more likely to be killed or badly injured than if you drive a car with a top five rating. Almost all of the top ten most popular new cars (nine out of ten) sold in Australia have at least a four star rating.
With nine out of the 10 top selling new cars in Australia having a safety rating of 4 stars or more, it's not difficult to find a safe car. ANCAP has been testing new vehicles since 1993 so the ratings can help with finding a used car too.
For used cars you will want to check out the Used Car Safety Ratings Buyer's Guide. In this guide you will find 216 different models of cars from both Australia and New Zealand manufactured in the years 1996 through 2011. The ratings for used cars include data that comes directly from actual collisions and road accidents. Real information on how well each car model did as far as protecting the vehicle's driver and passenger was used to rank each model for safety.
Whether you are buying a new car or a used car take the time to look at all the safety features and resources on car safety that are available. The Australasian New Car Assessment Program and the Used Car Safety Ratings Buyer's Guide are there to help you make a good choice in buying a car. Do take notice of a recent study on car collisions done by Monash University that found that if you drive a car that is older than 1978 you are more 2.5 times more likely to be involved in a fatal single car crash.
Remember that even a top safety ranked vehicle is not the total answer to vehicle safety. It is your responsibility as the driver to operate a vehicle safely at all times and to recognize the ever present danger to you, your passengers and other individuals on the road if you choose to drive recklessly.
Log Book Driving Lessons – Rostrevor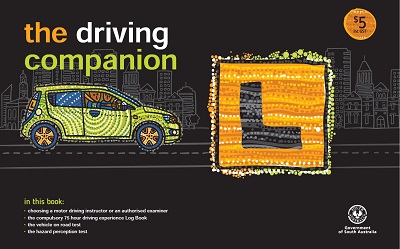 Adelaide Learner is a professional driving school in Adelaide North Eastern Suburbs such as Rostrevor, we use a vehicle fitted with dual brake controls, has a 5 star ANCAP Safety rating, 7 Air bags, Air-conditioning, First Aid kit and comfortable seating, offering a safe way to learn to drive and look forward to helping you complete your Log Book.
Safe Driving
Kim